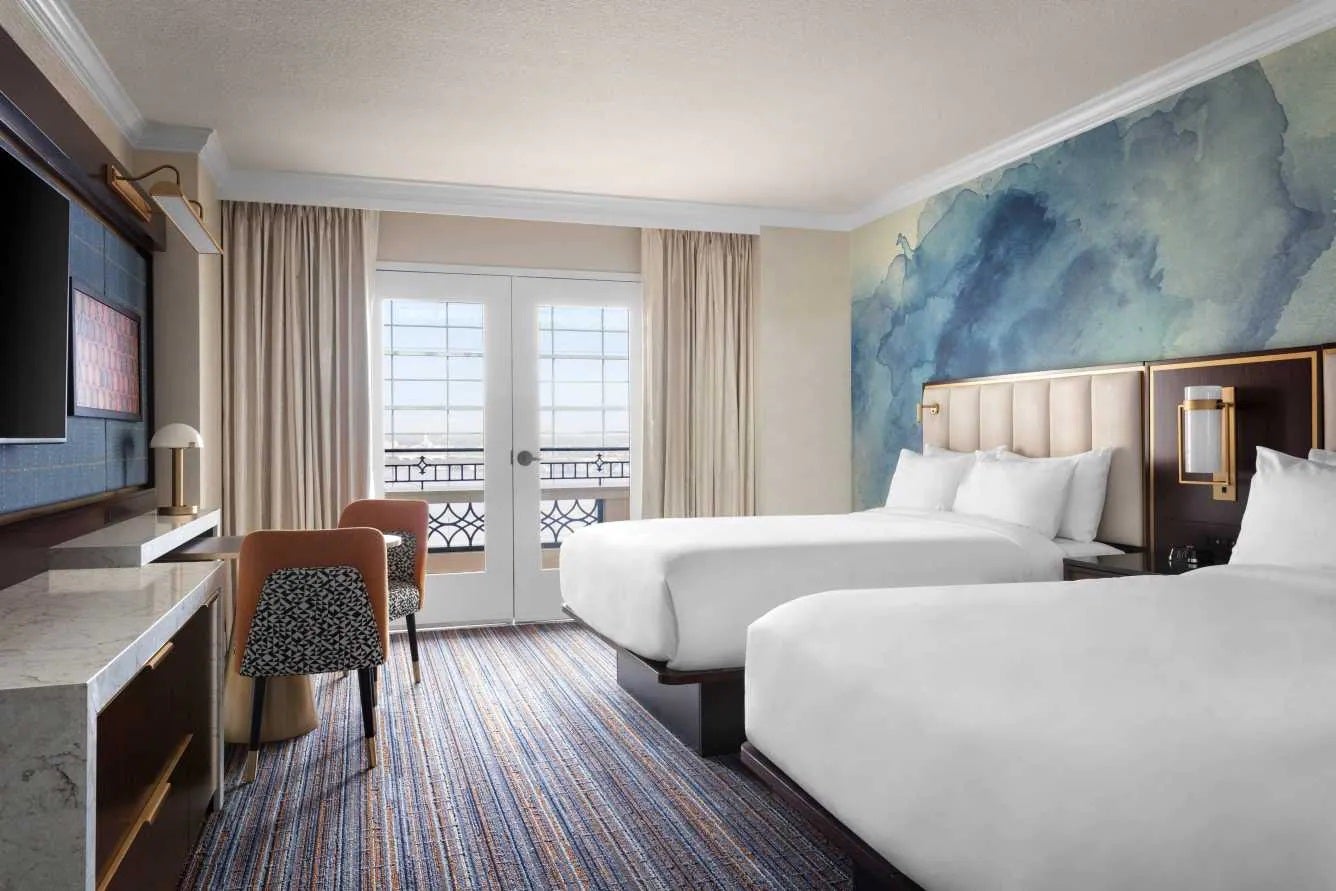 UPDATE 9/26/22: The Nexus housing block is now closed.
Gaylord National Resort and Convention Center
Address: 201 Waterfront Street, National Harbor, Md. 20745
Phone: 301.965.4000
Room rate: single, $285 plus tax; double, $295 plus tax 
The Westin Washington National Harbor
Address: 171 Waterfront Street, National Harbor, Md. 20745
Phone: 301.567.3999
Room rate: single/double: $279plus tax 
Distance from Gaylord National: .3 miles
Do not call the hotel directly to reserve your room. You must make your reservation online by signing into the Nexus 2022 registration system or by calling AMCP's housing partner Maritz after you have registered for the meeting. 
Maritz is AMCP's official housing partner for AMCP Nexus 2022. Any other company claiming to represent AMCP to offer you discounted room rates during Nexus 2022 is fraudulent. If you are contacted by a company misrepresenting themselves as AMCP's housing partner, please contact AMCP immediately at meetings@amcp.org.
Some of the companies who have misrepresented themselves as agents of AMCP include the following:
Allanalyticsdata
Bookmyrooms
b2shows-list
Citrorent
Conferenceparticipant
ContactListz
CRMstardata
Deltathoughts
Demand Generation
Dynamixkart
EAXworldwide
Emailistz
Events-info.com
Expodatamine
Individualhousing
NYleadprospex
Smarsglobalevents
Techuserconnect
Vipdmc1
Yourinfwithus
10times
Important Notes:
AMCP does not offer "Housing Only" options — you must be registered for Nexus 2022 to secure housing. A credit card is required to guarantee your room reservation.
If you decide to depart earlier than confirmed upon check-in, you may be charged up to one night as an early departure fee by the hotel.
All new reservations (based on availability), reservation changes, and cancellation requests should be made with Maritz (AMCP's official housing partner) by 5pm ET on Monday, Sept. 19. You can contact the hotel directly for all reservation needs starting Thursday, Sept. 22.
Room cancellations must occur 72 hours prior to your arrival date. Failure to cancel within the appropriate time frame will result in a one night's room and tax penalty.
If you cancel your AMCP Nexus 2022 registration prior to Monday, Sept. 19 at 5pm ET your hotel reservation will also be cancelled. If you cancel your registration after Monday, Sept. 19 at 5pm ET, you will need to contact the Gaylord or Westin directly to cancel your room reservation. 
AMCP is not responsible for failure to check-in on your scheduled day of arrival and cannot guarantee availability onsite.
Questions?
For registration and housing questions, please contact:



Maritz/AMCP 
AMCPnexus@maritz.com
864.342.6351