AMCP Nexus 2022 is the Place to Be for Student Pharmacists! 
AMCP welcomes student pharmacists to come and explore the many educational, networking and career-building facets of Nexus 2022. Here are programs developed specifically for our student pharmacists and those who guide them.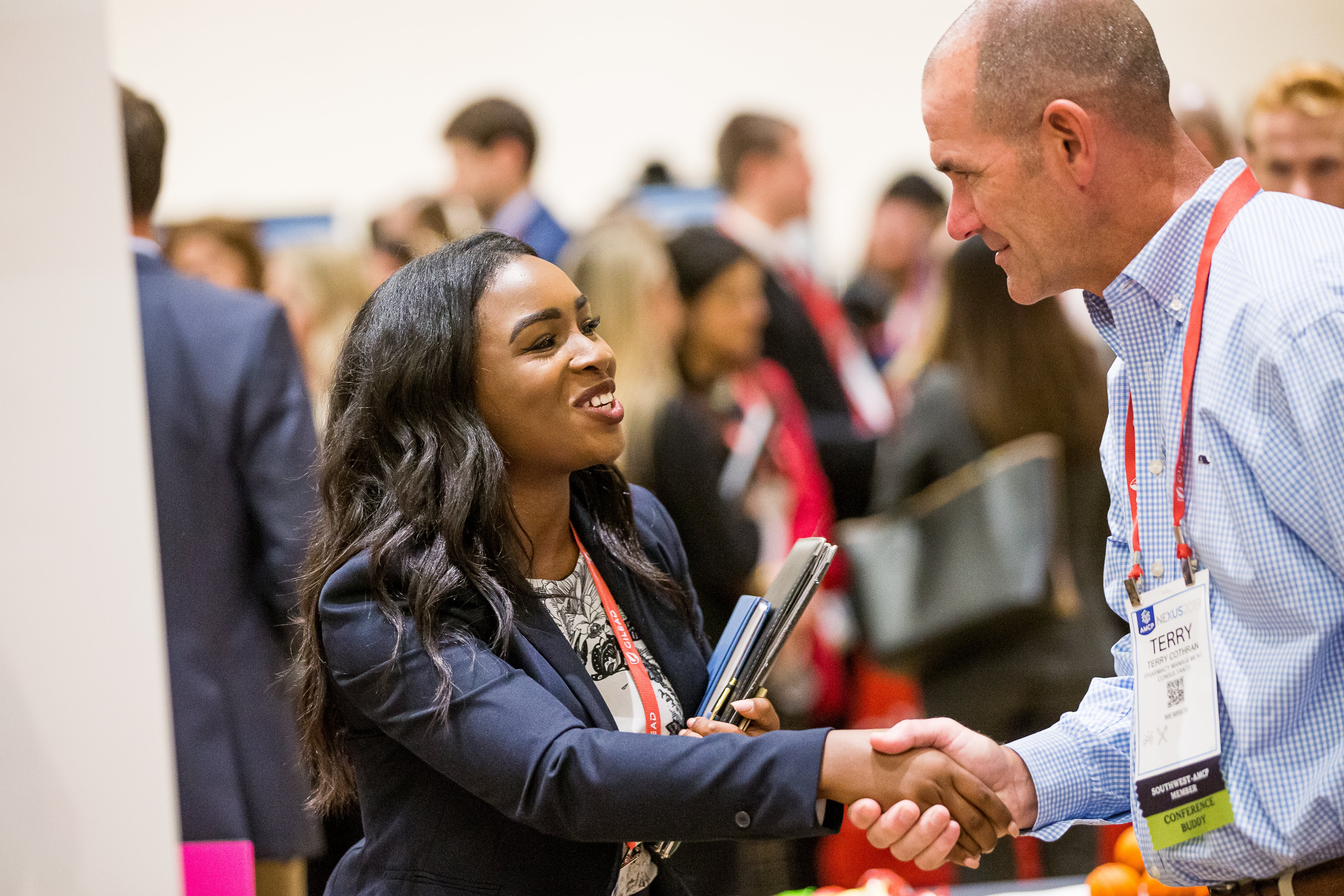 SP1: Topic to come!
Wednesday, Oct. 12 | 9:45-11am
Student Pharmacist & New Practitioner Networking Reception 
Wednesday, Oct. 12 | 6:15–7pm  
Student pharmacists and new practitioners are invited to network with established managed care pharmacists who will share advice, career opportunities, and life experiences.   
Student Pharmacist & New Practitioner Hackathon 
Wednesday, Oct. 12 | 7:15-8:45pm 
The Hackathon features teams of student pharmacists and new practitioners brainstorming solutions to some of managed care's most pressing challenges in a limited time. Team prizes will be awarded. Also includes a panel of managed care "celebrity" judges!  
SP2: Pathways in Managed Care Pharmacy
Thursday, Oct. 13 | 9:45–11am
Thursday, Oct. 13 | 5–7:30pm
The AMCP Managed Care Pharmacy Residency and Fellowship Showcase assists residency and fellowship preceptors, directors, residents and fellows in fostering relationships with prospective candidates and exchanging valuable information about their managed care programs. 
The showcase will open to P4s only from 5–6pm and to all from 6–7:30pm. AMCP welcomes all managed care post-graduate residency or fellowship programs' participation in the Showcase. The deadline for space reservations is Wednesday, Sept. 28.