AMCP Nexus 2021 is the Place to Be for Student Pharmacists! 
AMCP welcomes student pharmacists to come and explore the many educational, networking and career-building facets of Nexus 2021. Here are five programs developed specifically for our student pharmacists and those who guide them.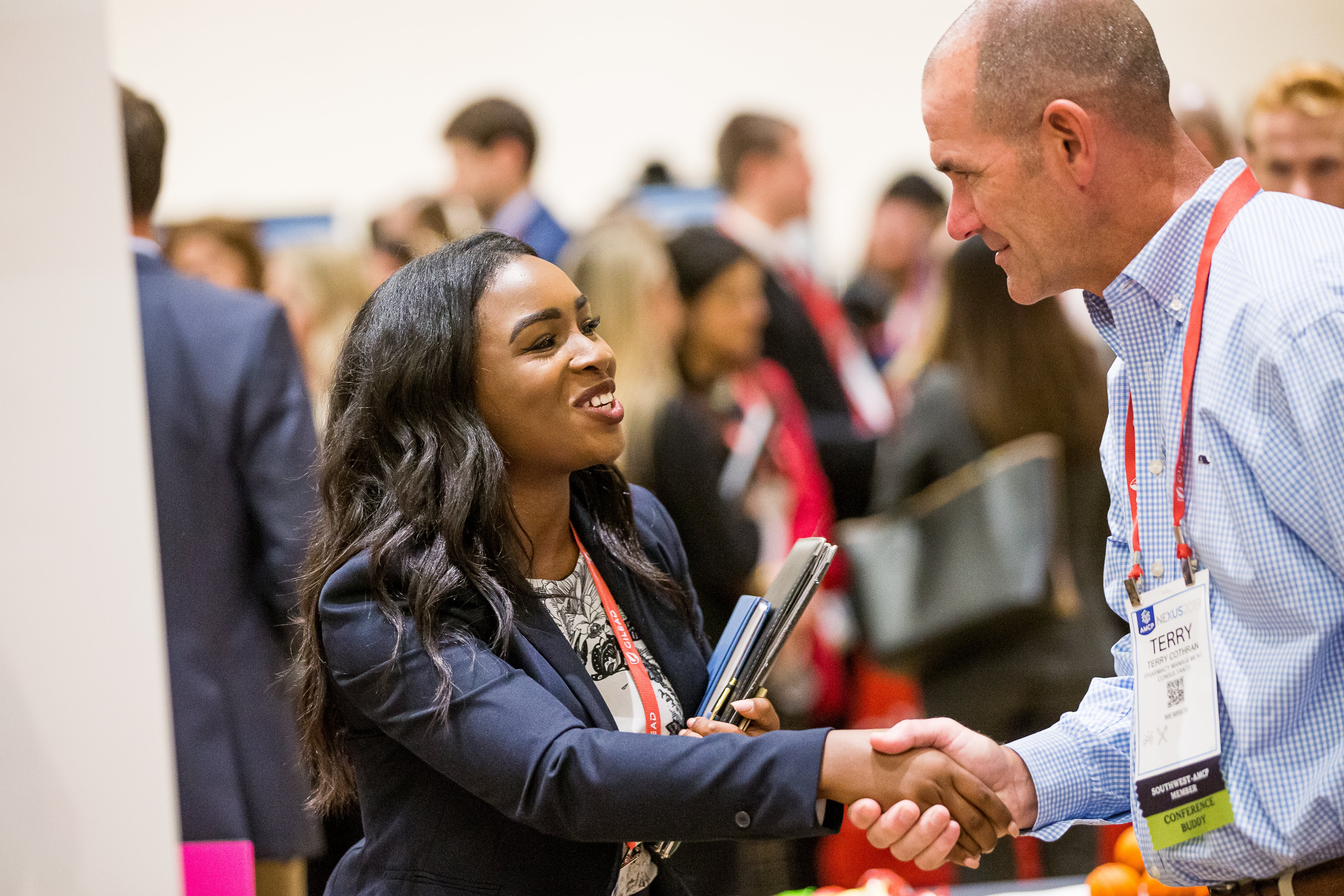 SP1: Overview of Rare Disease from a Managed Care Perspective 
Tuesday, Oct. 19 | 10am–11:15am

It is estimated that about 60 million people in the United States and European Union alone are affected by a rare disease. The burden of rare diseases is due to their heterogeneous set of conditions that have significant physical, economic, and societal effects. There are many barriers that exist to the effective management and access of care in individuals diagnosed with rare diseases. These barriers include but are not limited to, small patient populations, lack of commercial interest for drug development, data constraints, lack of knowledge about the clinical course of disease, and geographical dispersion of patients. Understanding these barriers and how they relate to access of care and economic burden is essential for managed care pharmacists.
This student session will focus on defining the characteristics of rare diseases and how to effectively manage formulary decisions to reduce both disease state and economic burden.

Speaker: Yuqian Liu, PharmD 
For more information please visit Education Session Guide. 
Student Pharmacist & New Practitioner Networking Reception 
Tuesday, Oct. 19 | 6:15pm–7:00pm 
Student pharmacists & new practitioners are invited to network with established managed care pharmacists who will share advice, career opportunities, and life experiences.   
Student Pharmacist & New Practitioner Hackathon 
Tuesday, Oct. 19 | 7:15pm–8:45pm 
New at Nexus 2021! The Hackathon features teams of student pharmacists and new practitioners brainstorming solutions to some of managed care's most pressing challenges in a limited time. Team prizes will be awarded. Also includes a panel of managed care "celebrity" judges!   
SP2: Navigating the Complexities of Prescription Drug Pricing – What Students Need to Know
Wednesday, Oct. 20 | 10am–11:15am 

State governments and federal regulators have made efforts to manage prescription drug pricing and to improve transparency in the reporting of prices paid to pharmacies by pharmacy benefit managers (PBMs) on behalf of payers. This session will detail key concepts in drug pricing and various perspectives on price transparency. In addition, faculty will assess recently passed state-level price transparency laws and how national PBMs, insurers, and payers are navigating state specific requirements.

Speaker: Daniel Tomaszewski, PharmD, PhD
For more information please visit Education Session Guide. 
Wednesday, Oct. 20 | 5–7:30pm 
The AMCP Managed Care Pharmacy Residency and Fellowship Showcase assists residency and fellowship preceptors, directors, residents and fellows in fostering relationships with prospective candidates and exchanging valuable information about their managed care programs. 
The showcase will be open to P4s only from 5 – 6 pm, and will be open to all from 6 - 7:30 pm. AMCP welcomes all managed care post-graduate residency or fellowship programs' participation in the Showcase. The deadline for space reservations is October 1.