---
Moderator
Image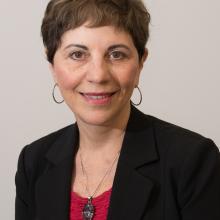 Eleanor M. Perfetto, PhD, MS 
Professor 
University of Maryland School of Pharmacy 
Baltimore, MD 
Eleanor M. Perfetto has worked in government, industry, consulting, and academia. Most recently, Eleanor was with the leading U.S. nonprofit organization focused on patient issues as executive vice president for strategic initiatives at the National Health Council (NHC). Currently, she holds a faculty appointment at the University of Maryland School of Pharmacy as Professor of Pharmaceutical Health Service Research. Her research and policy work focus on patient and family engagement, including comparative effectiveness and patient-centered outcomes research; patient-focused drug and medical-product development; clinical outcome assessment, selection, and development; patient-centered value assessment; and healthcare quality measurement. 
As caregiver for her late spouse who suffered from early dementia due to chronic traumatic encephalopathy, Eleanor is a recognized advocate for patients with head-trauma-related dementia and their families. In May 2007, she received the Alzheimer's Association New York City Chapter Advocacy Leadership Award. In 2010, she received the Alzheimer's Association National Capital Area Chapter Award for Advocacy & Awareness. In 2012, she received the Legacy Award from the Concussion Legacy Foundation, for which she also is a past board president and two-term inaugural board member. Today, she serves on the Brain Injury Association of America board, where she chairs the Governance Committee and serves as Board Secretary. She is a current board member for the Dan Lewis Foundation, which is dedicated to brain regeneration research. 
Prior to joining the NHC and University faculty, Dr. Perfetto was with Pfizer Inc for almost eight years, most recently as Senior Director, Federal Government Relations. Early in her career, she served in the U.S. Public Health Service serving for 6 years as a pharmacist in the Indian Health Service in Pine Ridge, SD and Talihina, OK, and as senior pharmacoepidemiologist at the USPHS Agency for Health Care Policy & Research. Her highest rank was Commander (05). 
Dr. Perfetto has a distinguished record of service to professional and other organizations. Currently, she is Chair of the ISPOR Patient-Centered Special Interest Group and served as co-chair for the 2016 ISPOR Annual Meeting. In the past, she has served as a CMS MedCAC member; co-chair of the National Quality Forum's Alzheimer's Disease and Related Dementias Project and on the Patient-Reported Outcomes Expert Panel; a past Pharmacy Quality Alliance and Drug Information Association board chair; and past member of the Center for Medical Technology Policy and Health Industry Council Boards. She was an Assistant Editor for the Journal of Managed Care and Specialty Pharmacy and has been a peer reviewer for numerous journals, the Patient-Centered Outcomes Research Institute, government granting agencies, and pharmacy professional organizations. She has contributed book chapters and published in peer-reviewed journals. She is a frequent speaker at national and international scientific conferences. 
Dr. Perfetto holds BS and MS degrees in pharmacy from the University of Rhode Island and in 2009 received the School of Pharmacy's Distinguished Alumni award. She also holds a PhD in Public Health, concentrating in health policy and epidemiology, from the University of North Carolina at Chapel Hill. 
---
Faculty
Image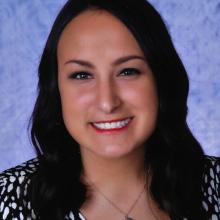 Casey Butrus, PharmD 
Senior Pharmacist 
Highmark
Pittsburgh, PA 
Casey Butrus, PharmD, is a senior pharmacist on the clinical pharmacy strategies (CPS) team at Highmark Inc. and is a subject matter expert in dermatology, immunology, rheumatology, and gastroenterology. Dr. Butrus is a graduate from the University of Pittsburgh School of Pharmacy. Following graduation, she was a PGY-1 Managed Care Pharmacy Resident at Highmark Inc. and completed the Duquesne University Teaching and Learning Certificate. In her current role, she completes medication reviews, class reviews, formulary recommendations, and policy updates for Pharmacy and Therapeutics (P&T) committee meetings. Additionally, she works on specialty pharmacy projects, collaborates with specialty pharmacy vendors, and precepts pharmacy students and residents. 
Image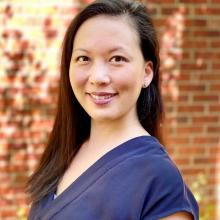 Stephanie Cho, PharmD, BCPS 
Clinical Pharmacy Specialist in Dermatology 
Kaiser Permanente Colorado 
Lone Tree, CO 
Stephanie Cho is a Clinical Pharmacy Specialist in Dermatology at Kaiser Permanente Colorado. She received a bachelor's degree from the University of Colorado, Boulder, and her Doctor of Pharmacy degree from the University of Colorado Health Sciences School of Pharmacy (now CU Skaggs School of Pharmacy). She completed her PGY1 pharmacy residency at the Michael E. DeBakey VA Medical Center in Houston, Texas and returned to Denver to complete a PGY2 Ambulatory Care Residency at Kaiser Permanente Colorado. She is passionate about providing high quality, cost-effective, and compassionate patient care and mentoring and teaching future pharmacists. 
Image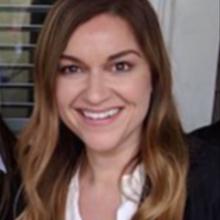 Noelia Ferreyra 
Patient Advocate 
National Psoriasis Foundation 
La Mesa, CA
Noelia Ferreyra is a patient advocate. She has both psoriasis and psoriatic arthritis. She volunteers with the National Psoriasis Foundation in their One to One peer program that helps mentor those that are newly diagnosed with psoriatic disease. She currently lives in San Diego, CA and works as an immigration attorney.
Image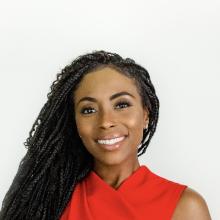 Cheri Frey, MD 
Asst Professor, Program Director 
Howard University 
Washington, DC
Dr. Cheri Frey is an assistant professor of dermatology at Howard University in Washington DC where she also serves as the residency program director, skin of color research fellowship director, and director of cosmetic dermatology. 
Dr. Frey earned her medical degree from Pennsylvania State University College of Medicine. She completed her internal medicine internship and dermatology residency at the University of Florida. Dr. Frey was the first black female dermatology resident at the University of Florida. In her final year, she served as chief resident and received the Outstanding Resident Teacher Award. 
Dr. Frey has a passion for teaching and mentoring. Her clinical interests are alopecia, autoimmune diseases, cosmetics, acne, and hyperpigmentation. She is currently the chair of the dermatology section of the NMA and is active in organizations such as AAD, ASDS, WDS, and SOCS. 
 
Image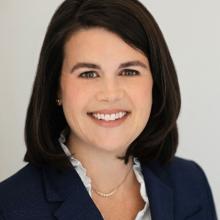 Leah M. Howard, JD 
President & CEO 
National Psoriasis Foundation 
Alexandria, VA
Leah McCormick Howard, JD, joined the National Psoriasis Foundation in 2012. Howard was appointed to the role of President and CEO effective June 8, 2022, after stepping into the Interim President and CEO role on Jan. 1, 2022. She previously served as NPF Chief Operating Officer (2017–2021), providing the strategic direction, vision, and leadership to Foundation mission-related functions of government relations and advocacy, marketing and communications, and patient services (education, volunteer outreach, and the NPF Patient Navigation Center). Prior to this role, Howard directed the Advocacy and Government Relations department (2012–2017). Howard has led a number of major initiatives for the NPF including development of the current (FY2020-2024) Strategic Plan, leading the planning for the 2016 FDA Patient Focused Drug Development (PFDD) meeting, engagement with value assessors, and the NPF annual payer roundtable series.  
She brings to her role more than 20 years of experience working with national health and disability organizations, local governments, and leading health care and research institutions. Howard has a bachelor of arts degree in government and international relations from the University of Notre Dame and a law degree from George Mason University School of Law. She is based out of the NPF office in Alexandria, VA.
Image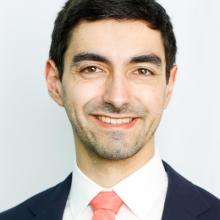 Steven Kheloussi, PharmD, MBA 
Manager, Clinical Pharmacy Strategies 
Highmark Inc. 
Wilkes-Barre, PA 
Steve Kheloussi is the manager of the Clinical Pharmacy Strategies (CPS) team at Highmark Inc. He is also an adjunct faculty member at Wilkes University where he teaches managed care courses in both the PharmD and MBA programs. Steve specializes in formulary management and managed care education and has extensive experience in medication therapy management, quality and population health, utilization management, and specialty contracting and trend management. Steve currently serves on the AMCP Educational Affairs Committee and is the faculty advisor of the Wilkes University AMCP chapter. His passion for student success and engagement led him to being selected as the recipient of the 2022 AMCP Experiential Preceptor of Year award. 
Image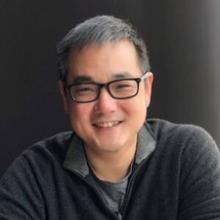 Clive Liu, MD
Director 
Bellevue Dermatology 
Bellevue, WA 
Awarded the Clinician of the Year in 2021 by the National Psoriasis Foundation, Dr. Liu is a board-certified dermatologist specializing in inflammatory conditions of the skin, with primary clinical and research interests in psoriasis and atopic dermatitis. He earned his medical degree from the New York University School of Medicine. He completed his internship in internal medicine at Tulane University School of Medicine in New Orleans, followed by a clinical research fellowship in psoriasis at University of California, San Francisco. Next, he finished a dermatology residency at University of Utah, where he was honored as chief resident in 2002. After residency, he became a faculty member at the University of Utah's Department of Dermatology and performed further research into gene expression in psoriasis. In 2004, he and his wife moved to Seattle. Dr. Liu is currently a member of the adjunct faculty at University of Washington's Division of Dermatology. He is a national speaker and key opinion leader in psoriasis and atopic dermatitis. He also volunteers as an attending dermatologist at the Veteran Affairs Medical Center.