Thank you for attending Nexus 2022!
Mark your calendars for Nexus 2023: Oct. 16–19, 2023, in Orlando, FL.
What can you expect at Nexus 2023?
Hear what Nexus 2022 attendees had to say!
AMCP Nexus 2022 attracted more than 2,500 member and non-member managed care decision-makers to National Harbor, MD., from Oct. 11–14. Watch highlights from this year's meeting and see what the excitement was all about.
Nexus 2022 by the Numbers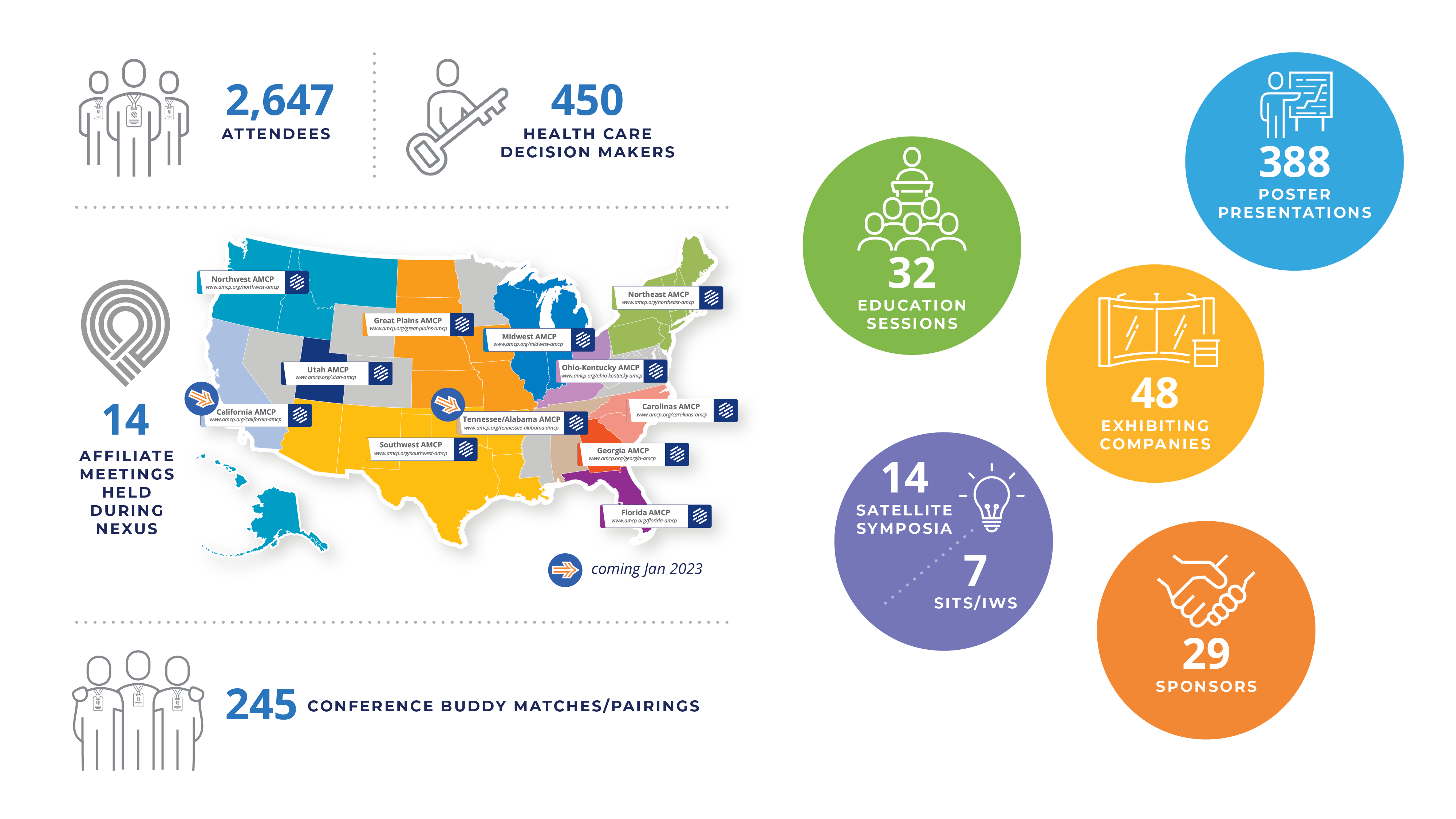 Who Attended?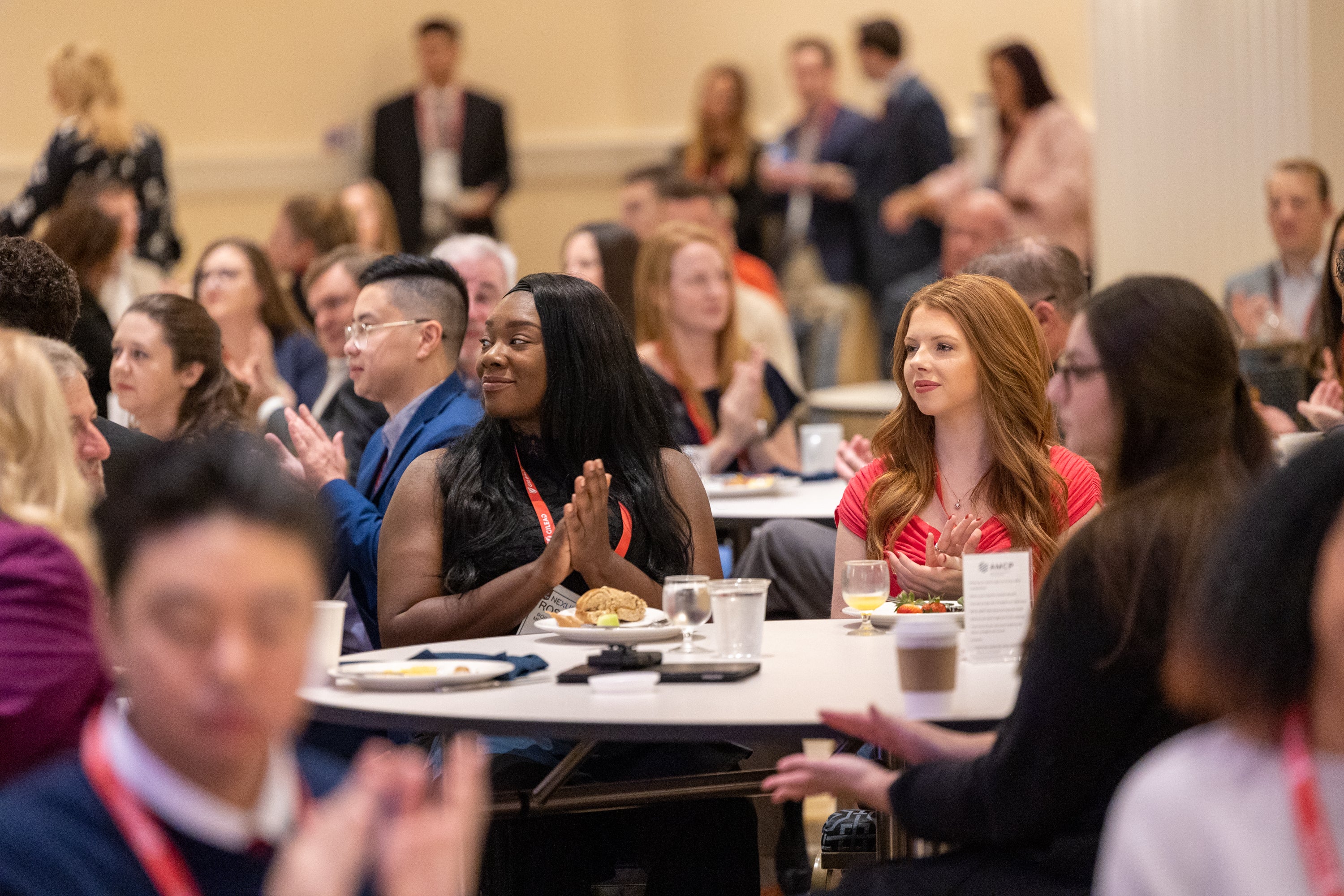 A diverse group of payers, pharmacy benefit managers, integrated delivery systems, health economists and analysts, patient advocates, academicians, pharmaceutical manufacturers, and other key stakeholders attended Nexus 2022.
View attendee list. (Updated 9/30/22)
Thank you, Nexus 2022 Volunteers!
The success of AMCP Nexus 2022 was largely due to our amazing members and health care leaders who stepped up to the plate to volunteer their time as education session moderators, conference buddies, poster judges, and more. Please join us in celebrating our volunteers for their dedication to managed care pharmacy!