Neil Pasricha
Tuesday, Oct 17 | 1:30–2:45pm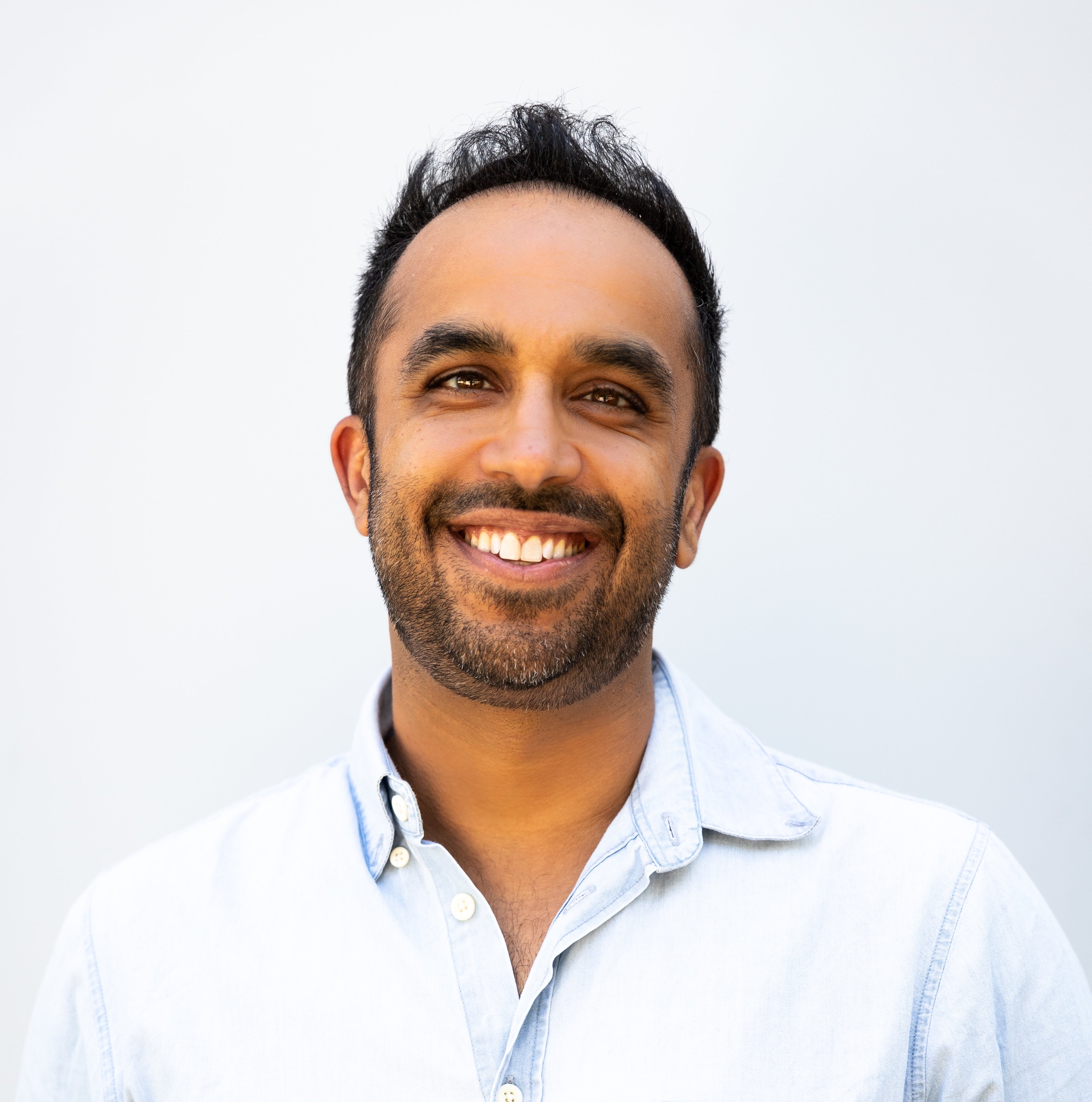 Leadership and Happiness Expert
A Harvard MBA, New York Times best-selling author, award-winning blogger and one of the most popular TED speakers in the world, Neil Pasricha is a "pied piper of happiness" (The Star) who dazzles audiences with ideas and simple tools that skyrocket organizational happiness and engagement.
Pasricha spent a decade inside Walmart, the world's largest company, working for two CEOs directly and then as director of leadership development. He complements this "what's worked" authority with infectious enthusiasm and heartfelt authenticity. He builds trust with audiences and then challenges them to commit to simple 2-minute habits that cultivate a positive mindset each day.
Pasricha has spoken to royal families in the Middle East, Ivy League deans, and CEOs at organizations such as Pfizer, Uber, and Indeed — using research and models that enhance individual performance and create a more positive and productive workplace.
Neil is the author of 10 books and journals including "The Happiness Equation," a science-backed habit-filled guidebook to living a happy life, "Two-Minute Mornings," his simple daily practice to win your morning, and "The Book of Awesome," a spinning rolodex of gratitudes based on his 100-million-hit, award-winning blog 1000 Awesome Things. Neil's books are New York Times and #1 international bestsellers, have spent over 200 weeks on bestseller lists, and have sold over 2,000,000 copies across dozens of languages.
Neil hosts an Apple "Best of" podcast called 3 Books where he's on an "epic 20-year-long quest to uncover the 1000 most formative books in the world." Each of the 333 chapters discusses the 3 most formative books of inspiring people like Brené Brown, Bryan Stevenson, David Sedaris, Judy Blume, and Malcolm Gladwell.
Neil has degrees from Harvard and Queen's and writes for Harvard Business Review.
He lives with his family in Toronto.