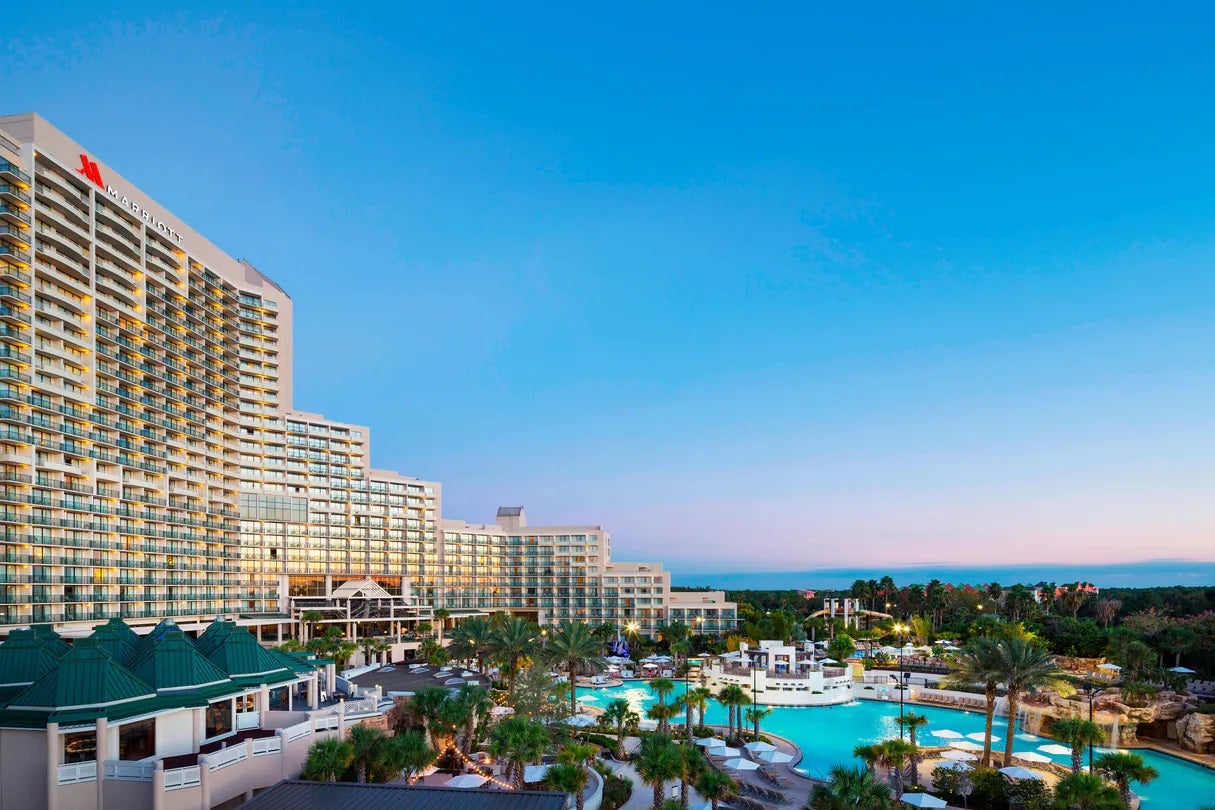 While the original housing option for Nexus 2023 is sold out, there are still rooms available at neighboring properties. Please book these other opportunities through our housing vendor to ensure you get the best rate and location possible.
Orlando World Center Marriott 
Housing for AMCP Nexus 2023 is now SOLD OUT. 
Address: 8701 World Center Drive, Orlando, FL 32821 
Room rate: Single and double, $304 plus tax (no resort fee) 
Do not call the hotel directly to reserve your room. You must make your reservation online by signing into the Nexus 2023 registration system or by calling AMCP's housing partner Maritz after you have registered for the meeting.  
Maritz is AMCP's official housing partner for AMCP Nexus 2023.  
Any other company claiming to represent AMCP to offer you discounted room rates during Nexus 2023 is fraudulent. If you are contacted by a company misrepresenting themselves as AMCP's housing partner, please contact AMCP immediately at meetings@amcp.org. 
Marriott Bonvoy points will show in your Marriott app once the World Center receives AMCP's official rooming list at the end of September.   
Important Notes: 
AMCP does not offer "Housing Only" options — you must be registered for Nexus 2023 to secure housing.  
A credit card is required to guarantee your room reservation and you will be charged for a one-night hold at the AMCP contracted rate of $304 plus tax.  This charge will be refunded should the reservation be cancelled within 72 hours of the arrival date and can be transferred to another card upon check in.   
All new reservations (based on availability), reservation changes, and cancellation requests should be made via Maritz (AMCP's official housing partner) by 5pm ET on Friday, Sept. 22. You can contact the hotel directly for all reservation needs starting Thursday, Sept. 28. 
If you cancel your Nexus 2023 registration prior to Friday, Sept.22 at 5pm ET your hotel reservation will also be cancelled. If you cancel your registration after that date, you will need to contact the World Center directly to cancel your room reservation starting on Thursday, Sept. 28.  
Questions?
For registration and housing questions, please contact:



Maritz/AMCP
AMCPnexus@Maritz.com 
864.641.0997