Science & Innovation Theaters provide a structured focus for participants to learn about specific products, therapeutic areas, and/or disease states in presentations given by company-designated presenters.
Theaters will take place in The Expo on Wednesday, Oct. 18 from 11:15am–2pm.
Materials presented in theaters may be promotional and concentrate on a specific product, service, or therapeutic area. Therefore, these presentations are considered promotional and do not offer continuing education credit.
---
11:15–11:45am 
Theater #1:
Prioritizing Management of LDL-Cholesterol: Opportunities to Reduce the Rising Tide of Cardiovascular Disease 
Description: Cardiovascular disease is still the leading cause of death in the United States and the trend is moving in the wrong direction, with 2020 setting a record for deaths due to cardiovascular disease in the US at close to 1 million.  LDL-cholesterol is a major modifiable cardiovascular risk factor which continues to be poorly controlled.   
The Family Heart Foundation is a non-profit organization dedicated to research, education, and advocacy and as part of our ongoing research efforts, we have examined the state of LDL-C control among 38M Americans at high and very high-risk for cardiovascular disease in the proprietary Family Heart Database.  This interactive session will provide an update on current LDL-C treatment guidelines and focus on key findings and insights from an analysis of the Family Heart database, many of which are being shared publicly for the first time at AMCP 2023. 
Faculty: 
Hilly Paige, Jr. BS
Chief Innovation Officer, Family Heart Foundation 
Mary McGowan, MD
Chief Medical Officer, Family Heart Foundation 
Sponsored by the Family Heart Foundation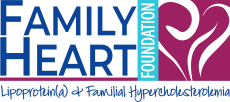 ---
Noon–12:30pm 
Theater #1:
Hot Topics in Smoldering Disease and Future Targets in Multiple Sclerosis 
Description: This presentation will discuss the current understanding of drivers of disease progression in MS, including pathogenic mechanisms that may underly smoldering disease and disability accumulation. The program will also touch on BTK signaling in the immune system, considerations for developing new MS therapies that target this pathway, and key pharmacologic attributes of BTK inhibitors currently in clinical development.
Faculty: 
Amanda Hickman, PharmD, MPH, MSCS 
Neuro/Psych/Sleep 
Central Support Pharmacist 
CPS Embedded Model Central Support Team 
Atlanta, GA 
 Sponsored by Sanofi 

Theater #2:
Etripamil: Emerging Therapy for the Acute Treatment of Paroxysmal Supraventricular Tachycardia (PIE) 

Description: Milestone Pharmaceuticals, a patient-centric, clinical-stage biopharmaceutical company pursuing regulatory approval to bring etripamil to patients living with paroxysmal supraventricular tachycardia (PSVT) welcomes you.  One in every 300 Americans has been diagnosed with PSVT. Currently, no FDA-approved therapies for the acute termination of PSVT in an at-home setting exist.  All approved therapies require intervention in a monitored, acute care setting, such as an emergency department.  Therefore, PSVT places a significant burden on both patients and health care resources.  Current guidelines for the treatment of PSVT state the need for new pharmacologic therapies, especially for patients in whom ablation is not an option or has been unsuccessful.  Come learn about an emerging therapeutic that may fill this unmet need for patients, health care providers, and health care systems.  
This session will provide information on: 
Current treatments for PSVT. 
PSVT disease burden. 
Clinical data on an emerging treatment for PSVT.    
Faculty:  
Maria Chianta, Pharm.D. HEOR-C  
Associate Director, Payer Medical Science Liaison 
Milestone Pharmaceuticals 
 Sponsored by MilestoneTM Pharmaceuticals    

---
12:45–1:15pm 
Theater #1:
A Digital Health Primer: How Sophisticated Solutions Are Bringing Down Medical Costs 
Description: Recent research demonstrated significant cost savings resulting from Dario's digital health solution. The most common question when presenting this research: what is Dario doing differently? In this primer, we will share the back story on how Dario built the most user-centric digital health platform in the market and how that translates into more than $5,000 a year in medical cost savings for our partners. A live demo of our solution will further bring our unique approach to life and help provide a better understanding of how data-driven digital health solutions are set to change the game in tackling high-cost conditions. 
Faculty:  
Nicki Salcedo, DarioHealth, VP of Strategic Partnerships 
Sponsored by Sanofi

---
1:30–2:00pm  
Theater #1: 
Latest IgA Nephropathy Research: Is there a Potential Disease Modifying Approach to Treatment? 

Description: IgA Nephropathy (IgAN) is a rare, progressive autoimmune disease characterized by glomerulonephritis and the accumulation of galactose-deficient IgA1-containing immune-complexes in the kidneys that may cause progressive deterioration of renal function, leading to end-stage kidney disease. 
Evidence regarding the role of the gut mucosal immune system in the pathology of IgAN has increased over the past decade. Innovative therapies incorporating new pathophysiologic insights may represent therapeutic options for patients with IgAN. 
The full approval for TARPEYO® (budesonide) delayed release capsules is anticipated in December 2023. 
This program will: 
Review the accelerated approval indication and mechanism of action of TARPEYO®.  
Review the comparative dissolution profiles for commercially available oral budesonide products and discuss implications for interchangeablity. 
Review the clinical trial program for TARPEYO®.  
Review the recently completed phase 3 NefIgArd trial design and outcomes. 
Discuss the status of the marketing application for TARPEYO® and potential indication. 
Faculty:  
Dr. Richard Philipson, BSc, MB MS 
Fellow of the Royal College of Physicians 
Fellow of the Faculty of Pharmaceutical Medicine 
Chief Medical Officer at Calliditas Therapeutics  
Sponsored by Calliditas Therapeutics 

---

Science & Innovation Theaters with a PIE logo include preapproval information exchange information. In accordance with federal laws and regulations, attendance at these sessions is restricted to payors, formulary committees, or other similar entity representatives with knowledge and expertise in health care economic analysis, carrying out responsibilities for the selection of drugs for coverage or reimbursement. Look for additional details on the Preapproval Information Exchange page.